<! –– End of Headder -->

The Andrews School Medical Coding program includes training in ICD-10-CM/PCS classification systems as well as CPT and HCPCS.

Many medical coders advance in their careers over time by polishing and perfecting their coding skills. They participate in continuing education through their credentialing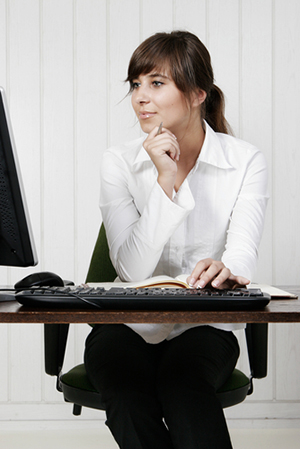 organizations, AHIMA for CCS coders and AAPC for CPC coders. Employers will come to depend on their expertise.
Some medical coders take a different path to advancement. They may work as consultants. They may be promoted to compliance auditors, managers, or reviewers.
The key is to start out the right way, with a solid medical coding course that prepares you to sit for credentials exams through AHIMA (CCS) and AAPC (CPC). Try to learn as much as you can from each coding position you experience. Learn from your errors. One of the skills Andrews School graduates polish during their time in our program is how to defend their codes. We teach our students how to take the personal feelings out of it, stick with the facts, know where to find the answer, and how to present your case when you know you're right. Our students also learn how to accept correction when they choose the wrong code. We hope you will choose The Andrews School for your medical coding training.

Medical code books, medical coding textbooks, and other materials for the medical coding program are included in the cost of the course.

Call or e-mail us today for more information about medical coding as a career. 405-721-3560. linda@andrewsschool.com

When you write or call, let us know how you heard about us. We'd like to know if you were referred by an employer of professional medical coders, one of our successful graduates, or an online search. <! –– Start of footer -->